For about two weeks every year, my town gets invaded for SxSw… a large music, film, and interactive conference and festival. It's good times, I wouldn't have it any other way. Mozilla has a pretty big presence as the festival as they do a great job building community and promoting their open web message.
So yesterday I strolled over to a happy hour being hosted by Mozilla because I'm all about having free beer, especially since free beer related to open source projects taste better. On my way over, I noticed Mozilla Firefox has a sweet car…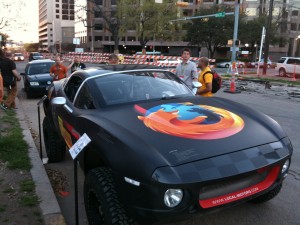 Upon closer examination, I was officially envious of Mozilla's marketing prowess and budget.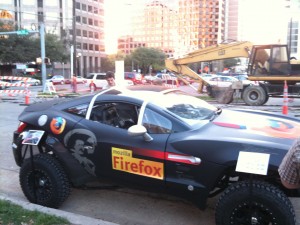 I mean, the BMW M57 engine and desert racing drivetrain setup, what else more could you want?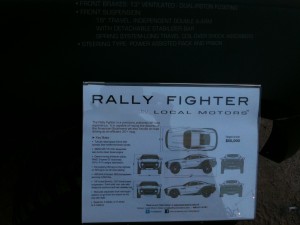 The web guys have all the fun.