My inbox and twitter account has been under attack lately by Stephanie Meyer and her Twilight minions.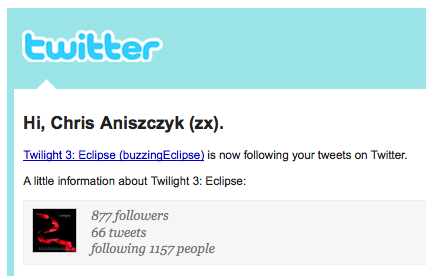 My current Google Alerts query for Eclipse-related news is this:
eclipse -lunar -aviation -mitsubishi -solar -twilight -heroes
It used to be much longer before and I'm trying to strike a balance now.
Anyone have a better one :)?