A couple weeks ago, I had the pleasure of visiting historic Vienna (which has the honor of having its city centre as a UNESCO World Heritage Site).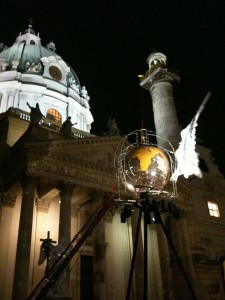 It was fun presenting at a local Eclipse DemoCamp at the TU Vienna university. The Eclipse community is definitely thriving in Vienna and I can't wait to see how the DemoCamp turns out next year. In the spirit of my Eclipse evangelism, I tried to convince a certain code review project to find its new home at Eclipse.org; you'll have to stay tuned in the coming weeks to see if I was successful or not 🙂
What did I like about Vienna besides the beautiful architecture and buildings?
First off, in the fine tradition of German speaking countries, the beer was delicious and plentiful.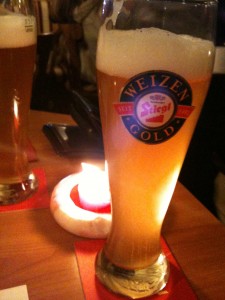 On top of the great beer, I couldn't get enough of the Christkindlmarkt's and the copious amount of glühwein being served. I also learned what the turbo modifier means when it is applied to glühwein. It was definitely turbo…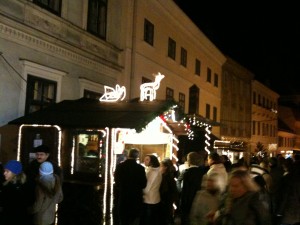 I had a great time exploring the city with friends and the checking out the various Christkindlmarkt's.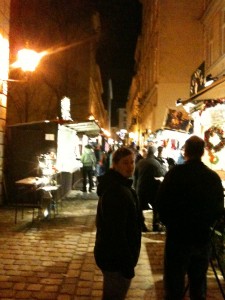 In the end, I hope to visit Vienna in the near future to explore the city a bit more. Hopefully by the next time I go, Anthony Bourdain will have had the chance to visit to give me a better idea of where to go 🙂