I had the opportunity to briefly visit the Google Open Source Programs Office yesterday with a friend that works there (thanks Shawn). Out of the many things Google does, I truly respect what the Open Source Programs Office does, especially with the Google Summer of Code (GSOC) program. I've been mentoring students for the past five years and the experience has always been positive. When I was a student back in the day, I recall working with the Gentoo Linux open source community and how much that shaped me as a developer. It was empowering to work in an open source community and made me realize that's how software should be developed. I can only be thankful for the experience and pay it forward. I think Google giving students the ability to work with open source communities during the summer and getting paid for it is going to bear some really good fruit in the future of the software.
While I was on the Google campus, I said hello to some sculptures.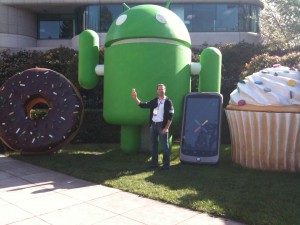 The picture above was taken with an iPhone. I guess that upset Google so I scored a Nexus One.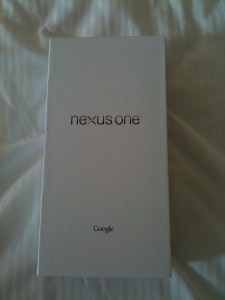 As a long time iPhone user, I will give the Nexus One and Android a shot for a month.
On top of that, I managed to score some more swag…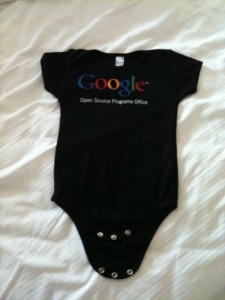 Although I'm not sure what they are trying to tell me with this particular swag. Thanks Google 🙂