We'll have mobile applications available for people during the EclipseCon 2011 conference this year thanks to the awesome folks at itemis mobile.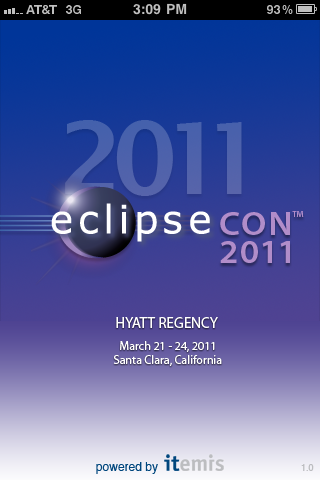 I've been doing some beta testing recently and things are going well.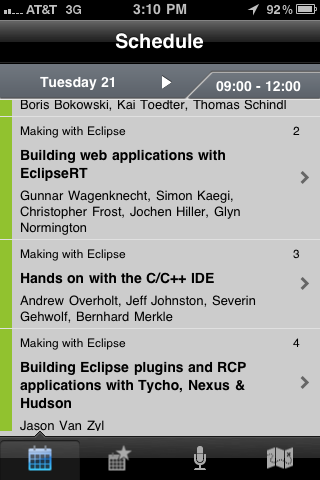 My question to all y'all is what type of features would you like to see in the final application? I was thinking of adding some social media aspects to the application involving tweeting the talks you're about to attend amongst other things. It would also be nice to vote-in-application for sessions you've attended, but in the end, we can only do so much to improve the application.
What do you think?