In the past, I have blogged about travel tips (e.g., airline meals) so I figure I would continue the tradition but focusing on last minute hotels (although you can do this on a non-last minute basis). It's not that I'm very frugal, I'm just not a fan of the price gouging that happens in the hotel industry. You may find this useful if you're under tight travel budgets or there are times when a conference is in town and hotels raise their prices significantly.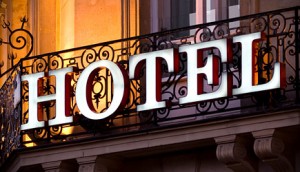 This tip exploits mainly Hotwire and Priceline and focuses on North America (although I've had success with Hotwire in Europe). I'll show you an example of how it works. For example, I need a hotel in Houston next weekend for a graudation party. I do a quick search on Hotwire (this would also work on Expedia's Unpublished Last Minute Deals) and it shows me a bunch of options…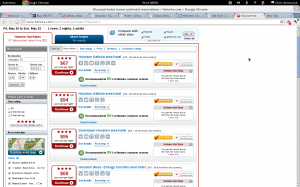 The downside is you don't see the actual hotel you'll stay at, but you do get access to some reviews and the star level. Here's where the magic happens. I cross reference these examples with the forums from BetterBidding…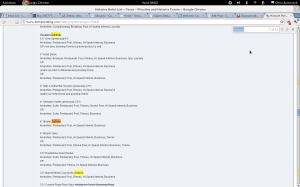 If I match up the star level and amenities, I can see that the second hotel listed in the Houston Galleria is going to be the Omni. From my experience, I'm almost always able to figure out the hotel from the star level amenities. From the twenty or so times that I have done this, only once it hasn't come up with the hotel that I expected (it was another four star hotel so it was fine). If you prefer to use a bidding service like Priceline, you can check the BetterBidding forums on recent successful bids to get a good idea on what you should bid for…
In summary, Hotwire and Priceline in combination with BetterBidding work great if you need a reasonably price last minute hotel. The only downside you face is that you won't earn loyalty points for your stay with the hotel. Other than that, I hope people find this useful.