There was a question on the linuxtools-dev mailing list recently about how to follow the commits of the project. While you can certainly create a git commit hook to email a mailing list after each commit, you can also easily follow eclipse.org projects on Github if you're interested in them.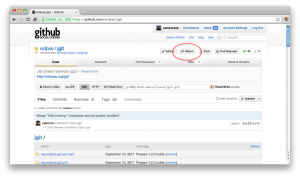 If you don't want to watch the project and just focus on the commits, you can do that via RSS…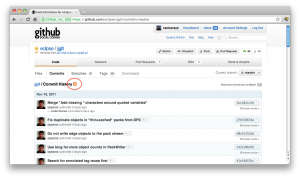 On top of that, you can even follow your favorite eclipse.org committer! Getting mirrored on Github is one of the benefits of moving to Git at eclipse.org, so please try to do it soon as the eclipse.org SCM countdown is on its way… only 395 days until CVS/SVN will no longer be an option!