I had the pleasure of running the Chupa 10k trail race last weekend in San Antonio.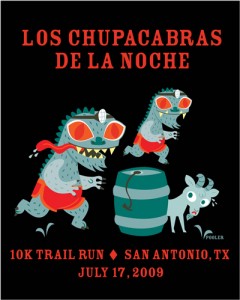 I finished incredibly happy and in record time, 33:55!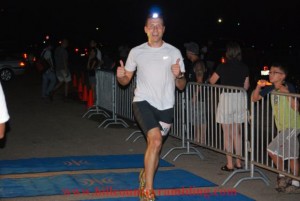 The only problem was that instead of running 10K, we got lost and ran an 8.5K! This was surprising given that the course was well marked with glow sticks everywhere. Oh well, to celebrate our good fortune, we drank Alamo Beer since we were able to get to the party early.