I'm excited to be heading back to the motherland next week.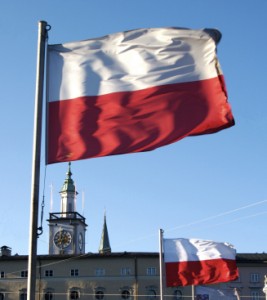 My main focus will be GeeCon, however, I got invited to present at the local Poznan JUG with some other folks. I was initially going to talk about API evolution and management but I got roped in to talk about e4. While I'm no Boris Bokowski when it comes to e4, I'm sure I can educate and entertain people for around 30 minutes on where the the Eclipse platform is headed. So if you're in the area and want to learn a bit more about e4, please consider attending!
I'm also thrilled to meet Dariusz Luksza in person who is currently being mentored by Matthias Sohn (SAP) and the EGit team for Google Summer of Code 2010 at Eclipse. He's doing some great work around adding tagging support to EGit and will be focusing on the synchronize view soon along with the rest of the EGit team.
Anyways, see you in Poland next week!