Last weekend, I experienced Capt'n Karls The Falls in beautiful Pedernales Falls State Park.
The best way I can describe the course is that it was freakn' hot outside… it was about 105F during the day and cooled down a bit in the evening… but it was definitely toasty. I also sprained my ankle pretty bad about half way through the course which wasn't that fun… this is me smiling just about before it got dark and my ankle slipped on some rocks…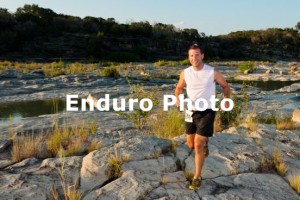 I initially planned to do the full 60km but settled for 30km after spraining my ankle and due to the heat. I finished in about 3:25 which is slow for me… I normally would have finished under 3 hours but hey, you don't always have your best days. This week, I'm looking to heal up and get ready for next weekend's XTerra half marathon trail race!