Due to taking a new and fun job, I've neglected my blogging as of late, especially when it comes to running. My new goal is to fix that as it's important for me to hold myself accountable when it comes to improving my running performance. My pace has slowed down a bit since San Francisco just can't compete with Austin when it comes to the fitness and running scene.
However, there are some nice trail runs put on by the Coastal Trail Run folks here and there. Last week, I ran the Canyon Meadow trail half marathon. The run started out beautifully, the weather was great. The downside was that I was a little late to the start line so I had to wade through a lot of people…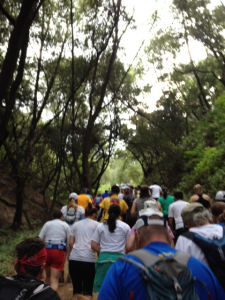 There was a lot of climbing involved the first several miles which hurt, that's what I get for not looking at the elevation profile until after the race…

However, once the hills were done, the trail was beautiful and just involved coasting downhill for the most part…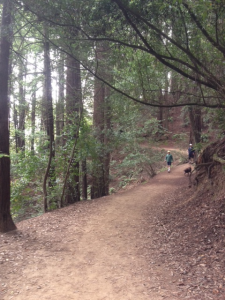 I ended up finishing in 1:56 and 6th in my age group which isn't that bad, but no where near my old sub 7 trail running days a year or so ago. But hey, practice makes perfect, the next race I have planned is the Zombie Runner on June 16th, let's do it.