Besides finding out that the Eclipse Foundation is finally on Twitter (follow @EclipseFdn), I was greeted with this email this morning regarding the Eclipse Juno release: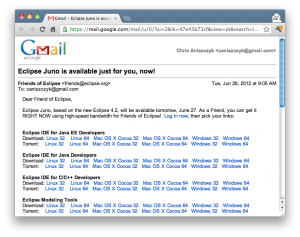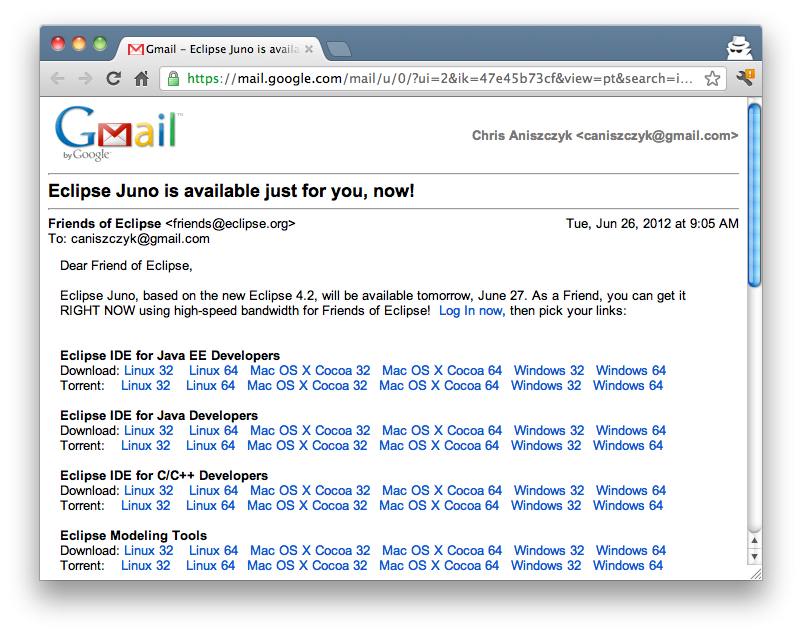 It's available one day early for Friends of Eclipse members who donate to give back a bit to the Eclipse community. If you want to access Eclipse Juno a bit early, consider donating as the money goes to great causes like sponsoring community events and sending students to Eclipse conferences.
Stepping back a moment to reflect on the Eclipse Juno release, it's amazing to see over 70 projects ship at the same time which results in about 55 million lines of code being delivered.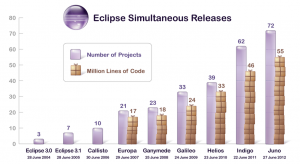 It's one of the largest open source releases ever. In my opinion, this is really attributed to the maturity  and professionalism of the Eclipse community. It's a great feeling to be a small part of this community and of a release this size.
Enjoy!