Yesterday, I had the pleasure of running the Steep Ravine Trail Run put on by Coastal Trail Runs. It was a fun race, the only downside was getting to the start line… I showed up a few minutes late due to the fog and had to make up for some lost time. My plan was to take it fairly easy the first few miles since all we were doing is climbing…

Once I made it to the top… I was floating on clouds ready to tackle the descent, the fog was mesmerizing.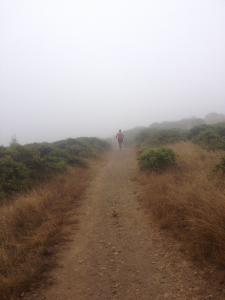 I made up a lot of lost time on the way down… the conditions were a bit slick but the terrain wasn't too technical. At the start of my second climb which met up with the Dipsea trail… the course became more technical. On the way down on the Dipsea, it was muddy and plenty full of slick steps…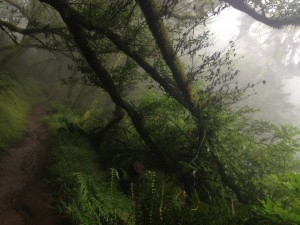 I managed to finish the race in 2:21 (2:26 if you include my late start) which is definitely not the fastest time for me, but considering there was a lot of climbing and the trail was fairly technical I'm happy with the time. As an added bonus, I finished third in my age group and still have a few months of training before tackling the North Face Endurance Challenge trail marathon.